Welcome
Welcome to J. Ottman Consulting - Pioneers in Green Marketing and Eco Innovation Since 1989.
Posted on April 11 2014 by Jacquelyn Ottman
The Swedes Enjoy the Most Sustainable Lifestyle in the World (Image credit: Melker Dahlstrand/imagebnk.sweden.se)
In 1988, my antenna tweaked toward an emerging trend soon to be called 'green consumerism'. A hole in the ozone layer was discovered over Antarctica, nightly newscasts tracked the daily wanderings of the Mobro garbage barge, and air pollution clogged views of the Grand Canyon. Among the culprits: consumer products.
Alternatives needed to be found for CFCs in aerosols, polystyrene clamshells and disposable baby diapers. To move existing greener alternatives off …Read More...
Posted on December 05 2013 by Jacquelyn Ottman
Every year I head to Europe to take part in the Sustainable Innovation Conference organized by The Centre for Sustainable Design (UK) as part of its 'Towards Sustainable Product Design' series of conferences. Sustainable Innovation brings together pioneers, movers and shakers from around the world and across multiple industries who are changing the game of sustainable design to present their ground-breaking concepts and ideas. This year's program, as always provided a glimpse into the leading edge of ideas and …Read More...
Posted on October 30 2013 by Jacquelyn Ottman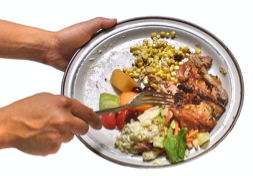 Thanks to new reports from NRDC and Harvard, indicating that 40 percent of food never makes it from the farm to a table, and that consumers are confused by "sell by" and "best by" dates, food waste is emerging as a big issue. Among the mindful consumers within our We Hate To Waste online community, food waste is now on par with long-standing environmental concerns such as water and energy supplies.
People care about food waste for all kinds of reasons, starting with moral issues …Read More... View more green marketing posts by Jacquie Ottman